Our bridges are mounted to the glass with high quality flip levers or pump style vacuum cups. They require very minimal pressure to apply and when used properly will not release unexpectedly. Not only does a vacuum cup greatly reduce the chance of cracking the glass when applying the bridge, it also eliminates the flex in standard suction cups, which greatly reduces the amount of pressure required to seal the injector over the impact point. As the piece of equipment that will perform the bulk of your work it is important that you choose a bridge that can repair any type of damage, that is easy to maintain, and that will last a lifetime.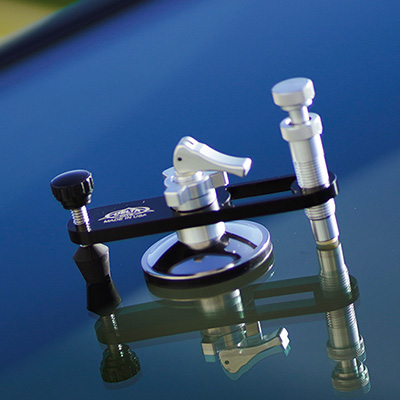 The unique windshield repair bridge is the most feature packed compact bridge in the industry.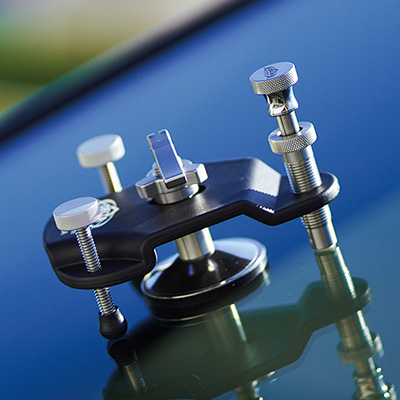 B250 Windshield Repair Bridge
The preferred choice of windshield repair technicians worldwide, the Delta Kits B250 ultimate windshield repair bridge.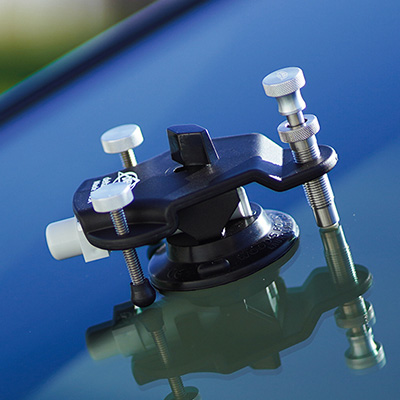 B300 Windshield Repair Bridge
The 3 point design allows for vertical, edge, and curved repairs without extra attachments or special equipment.
30 DAY MONEY BACK GUARANTEE
The bridge is durable and can withstand a beating. The vacuum cup is soft and doesn't add extra pressure to the windshield. The setup is quick, you can make adjustments on the fly, and the repairs come out flawless.
I've owned and used them all. The injector is so darn simple in its design but so effective! The pressure potential is insane compared to my experience with other designs. No more O-rings. I'm so glad Korey pointed me in this direction. I currently use the B150 because it fast to install and when your finished, flip the lever and it gone. Thanks Delta Kits.
The B250 was a game changing upgrade for our company! It was cost-effective so we could buy a couple of units to do multiple repairs at one time. All you have to do is pull up and turn to the right and let the injector do all the work. It's super easy to use with little to no maintenance.
Which bridge is right for you?
Let us help you sort it out.