Delta Kits professional windshield repair kits are highly respected for quality, affordability, durability, and ease of use and are preferred by professional windshield repair technicians worldwide. Our systems come with everything necessary to not only achieve professional quality windshield repairs every time you perform a repair, but also the service and materials required to help you become a professional in the field – helping you to grow your business and increase your profit. Need help finding the perfect windshield repair kit? Give us a call.
SO FAST AND EASY, THE PROOF IS IN THE REPAIR
Because we do not add unnecessary bells and whistles, our systems are actually faster, use less glass repair resin per repair, and cost far less than other windshield repair kits. But don't just read about it – see for yourself how fast and easy-to-use our bridge and injection system works in real time.
30 DAY MONEY BACK GUARANTEE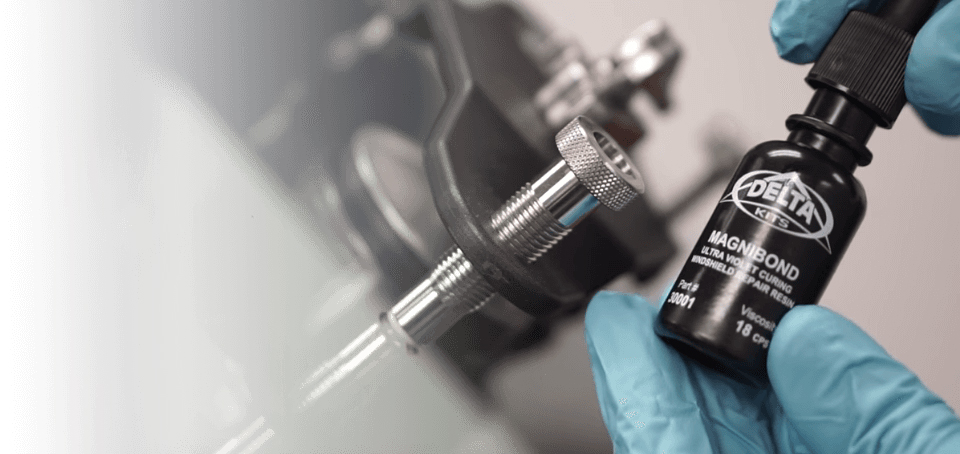 And one of our resins is all you really need for bullseyes, star breaks, long cracks, colored glass… you name it. Exceptional for all types of windshield damage, our resin matches optical clarity the first time, every time, making it the strongest, most versatile resin on the market.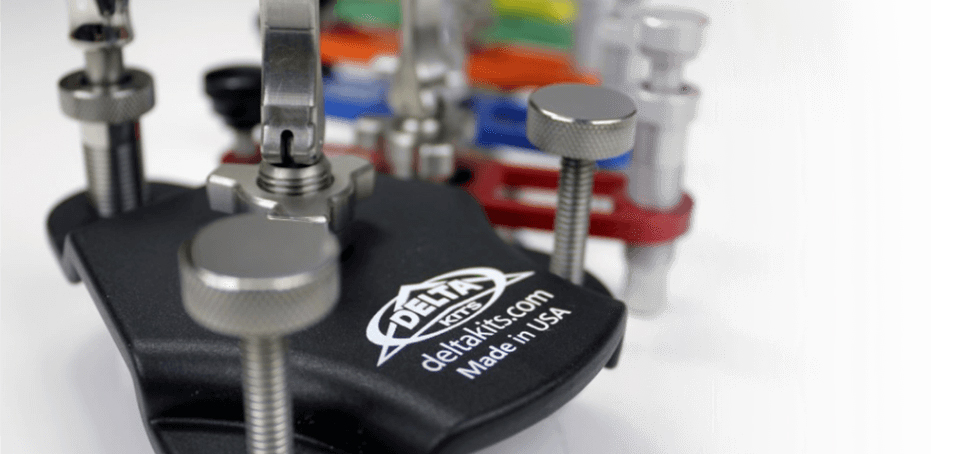 AN UNBREAKABLE BRIDGE ASSEMBLY
Easy-to-use and clean, this three-pointed, slotted base design allows for perfect leveling on both flat and curved surfaces, as well as nearly infinite injector position adjustment, even edge repairs. You can keep this bridge for life with its lifetime warranty and sturdy construction.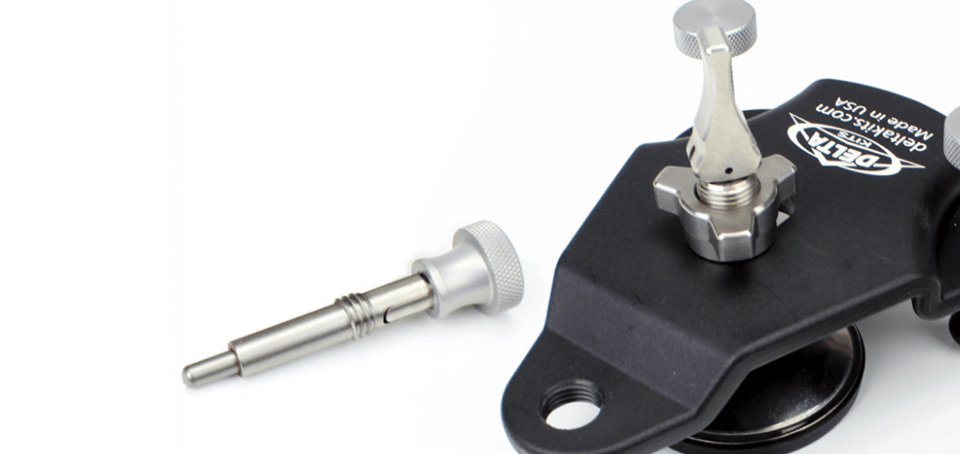 DO MULTIPLE REPAIRS AT A TIME
Our exclusive spring-loaded injector is preferred by auto glass repair professionals worldwide. With just one turn, you'll go from vacuum into pressure and vice versa with considerable ease, allowing you to work on other repairs between cycles.
Over the years I tried other windshield equipment but after speaking with Korey at Delta Kits he was able to customize the color of my bridge and add my company logo to them at a great price! After I did my first repair with the Delta Kits injector I was sold. The injector doesn't have to be prepped before use, it only requires one seal, and it's easy to use and produces great repairs.
Korey Gobin, Delta Kits sales manager, is NWRA certified and has been training individuals as well as large groups in the art of professional windshield repair and headlight restoration since 2008. Gobin is actively involved in the Repair of Laminated Automotive Glass Standard and in 2011 was awarded the Mobile Tech Windshield Repair Person of the Year.
A couple of years ago, I asked Korey about headlight restoration since I noticed my headlights were discoloring. He sent me a sample of the Infinity 4.1 and explained how to offer the service and resell the equipment to other technicians in South Africa. Since that date I have grown my business and it's always a pleasure to help others save money and increase driving visibility.
With 6 systems to choose from and help with financing, Delta Kits has the system for you regardless of your situation or budget. Call us for your free consultation and we'll get you hooked up with your perfect system.
Go from never having completed a repair to being among the best repair technicians in the industry. You'll get the training, tech support, content offerings, and connections for continued success. Contact us any time.
Which system is right for you?
Let us help you sort it out.