Have you ever spoken to one of our amazing team-members on the phone? Or seen our social media posts? Or wondered what we do in our free time other than think about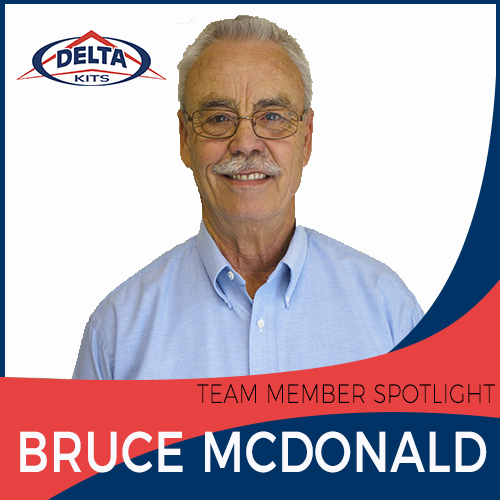 windshield repair?
Well here's your chance to put a name or voice to a face and get to know us a little bit more! This month we are doing a team member spotlight on our Sales Representative, Bruce McDonald.
Where are you from? What brought you to Eugene/makes you stay?
Raised in Southern California, but spent most of my adult life in Bozeman, MT.
My wife Kim & I suffered empty nest syndrome when our married daughter and her new family moved from Montana to Eugene. So here we are; the weather is warmer and our family is here.
What is something about you that you think makes you unique?
At 67 and long in the tooth, I still enjoy coming to work rather than retirement.
How long have you been a Delta Kits employee?
I've been happily employed here for 8 years.
Favorite hobby besides windshield repair?
I love supporting my granddaughters in their fast-pitch softball activities, ASA travel ball, high school, and college softball.
How many windshields have you repaired/funny story?
Quite a few?? Lost count, because I'm getting up there.
What is your favorite part of your job?
Being able to help Delta Kits customers realize how to achieve their goals and help them get there.
Favorite quote:
"Coming together is a beginning. Keeping together is progress. Working together is success." – Henry Ford
Thanks for reading! Stay tuned to next month!