Don't worry, there won't be a quiz… but since we're really into headlights, we wanted to give y'all a little headlight history lesson. Plus, this info just might make you more popular with your friends when you toss some headlight knowledge into the conversation… you can thank me later.
You know that headlight restoration takes place on polycarbonate headlights… but did you know that polycarbonate headlights weren't always what ruled the roadways? Up to the early 1990s, headlights were typically sealed beam assemblies with glass lenses. With that in mind, here's your Glass vs. Plastic Headlight History Lesson.
Glass Headlights – 1879-Early 1990s
PROS: These lights were inexpensive to replace if they were damaged and never had an oxidization problem like plastic lights.
CONS: They had limitations on the shape of the lens, and the big problem came in the event of an accident – the broken glass added extra danger and damage.
Transition to Plastic: New automobile trends, including weight reduction, safety, and the flexibility to mold headlights into more aerodynamic designs, pushed auto manufacturers to move away from glass headlights and embrace plastic units instead. Now, all vehicles are manufactured with polycarbonate headlights.
Plastic Headlights – Late 80's-Current
PROS: These lights are easier to mold into specific designs by the automobile makers. Plus, they are much safer should an accident occur as they are much harder to break and are able to take a greater impact.
CONS: They are more susceptible to environmental factors, causing oxidized and hazy headlights. And replacing them can be expensive… especially in higher-end vehicles.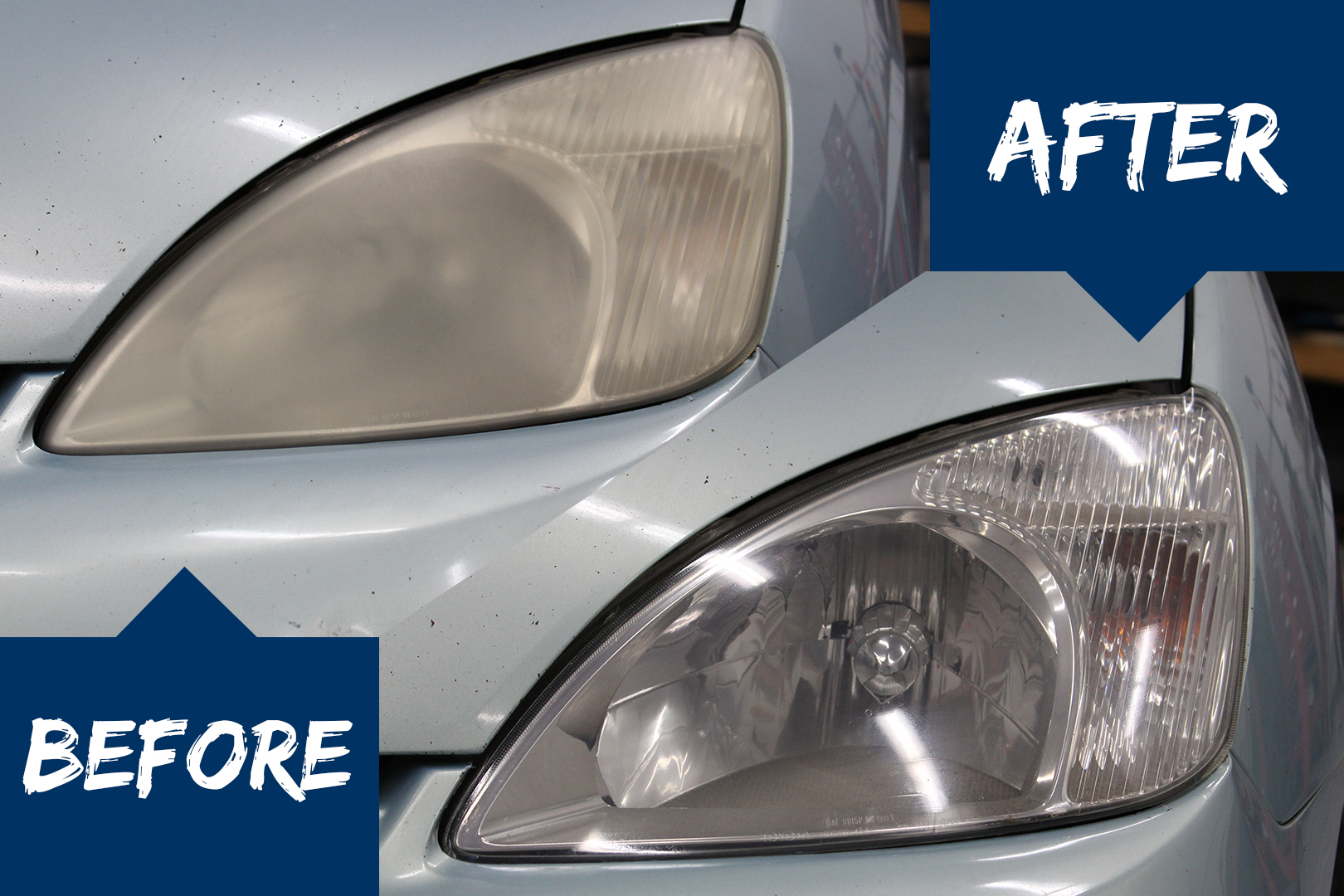 More About Oxidation: Pollution, humidity, acid rain, cleaning chemicals, salt, road debris, and sunlight all contribute to the oxidation of the protective coating placed on the lens by the manufacturer. In extreme cases, the oxidation will completely deteriorate the original protective coating and damage the surface of the lens itself.
Why is this Important?
That's where you come in! Headlight restoration can make these oxidized headlights look like new. All it takes is an hour of your time and a headlight restoration kit from yours truly.
Are you providing this service to your customers? If not, take a peek at our available Headlight Restoration Systems. It's a low investment that gleans high profits!
Thanks for reading!