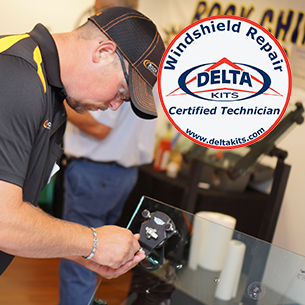 It's been a while since we gave you a training update, so we're here to change that… and to get you certified. For those of you who haven't taken a class yet this year, you have a few chances left in 2018 to attend our factory training and become a Delta Kits Certified Technician. Take a look below!
SEPTEMBER 21st – **ALMOST FULL** – Hurry, this one will fill up fast! Sign-up here for September 21st training >>
NOVEMBER 9th – This will be our last factory training class of the year! Sign-up here for training >>
More About our Factory Training
These classes are held right here at headquarters in Eugene, OR for a hands-on, intensive, one-day course designed to take your repair quality to the next level. No other manufacturer can compare with the level of experience and professional training the Delta Kits team of award-winning windshield repair experts has to offer. We continue to set the standard of excellence for auto glass repair.
Custom Training Options
Can't make it to a factory training class, but still need training? Give us a shout. Depending on your situation, we may be able to bring a training session to you.