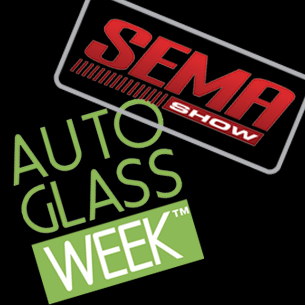 We'd like to officially welcome you to Fall… and to trade show season! We love this time of year because two of our favorite shows are coming up – Auto Glass Week and SEMA. Why do we love them? They give us a chance to showcase our current products and help us keep a pulse on the industry, so we can continue to offer products that are innovative and relevant for YOU, as well as build relationships with other companies.
If you're around these show locations, please feel free to stop by our booths; we'd love to see you! Register early for best pricing!
It is trade show season and here are the details:
Auto Glass Week – September 26 – 29
Location: Henry B. Gonzalez Convention Center in San Antonio, Texas.
Cool stuff: This show will feature an action-packed lineup of top-notch speakers, panelists and keynoters, as well as a packed exhibition floor.
Booth: Visit us at our booth #115.
Register HERE.
SEMA 2018 – October 30 – November 2
Location: Las Vegas Convention Center in downtown Las Vegas, Nevada.
Cool Stuff: It's the premier automotive specialty products trade event in the world, drawing the industry's brightest minds and hottest products to one place. For four days, we'll be alongside 2,400+ exhibitors, 70,000+ attendees, and 3,000+ new products.
Booth: Visit us at booth #11460 on the exhibition floor.
Register HERE. Please note, this show is closed to the public.
Needless to say – we're excited. Have a look at the other trade shows we're heading to this year HERE. Contact us for questions or more information and stay tuned for anything new to report.