Thank you to all who attended the NACE CARS Trade Show! NACE was a great success, complete with amazing speakers, educational seminars, and networking opportunities. We were able to interact with collision and mechanical technicians as well as meet with visitors throughout the week and offered giveaways. Also, visitors were able to catch live windshield repair demonstrations throughout the show. Among the most buzzed-about topics at this year's show was the Infinity 4.1 headlight restoration coating. Body and collision shops are noticing an increase in the demand for headlight restoration, and Delta Kits Infinity 4.1 adds UV protection for maximum durability.
Our next trade show will be at Auto Glass Week 2014, October 7-9, 2014 at the Baltimore Convention Center. We hope to see you there!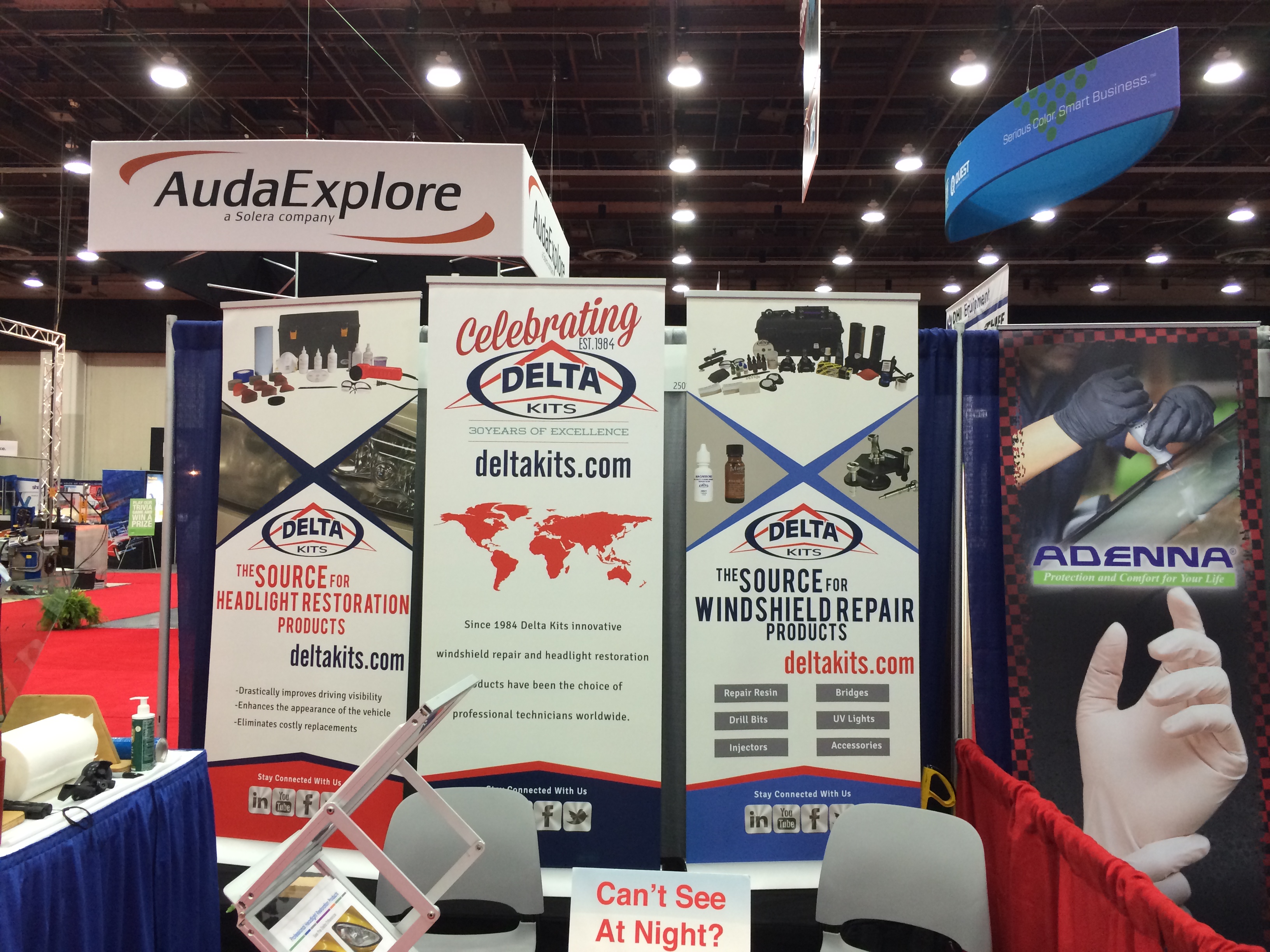 ---
Trade Show Talk Auto Glass Week in Review and Look Ahead to SEMA
During Auto Glass Week held at the Baltimore Convention Center last month, there was a plethora of meetings and educational seminars. But, the most anticipated event was keynote speaker Tony Aquila, CEO of Solera Holdings. The highlight of our trade show talk. Solera is the new parent company for third-party administrator, LYNX Services. Aquila shared his thoughts on the Auto Glass Industry and offered insight on his vision of Solera.
In addition to Aquila's address, Auto Glass Week held the annual International Window Film Tint Off, the Windshield Replacement Olympics, and the Windshield Repair Olympics. All three competitions were intense, competitive, and the grand prize winners took home $10,000 each. After all the seminars, meetings, and competitions there was a trade show. During the trade show, it is always Delta Kits' ambition to keep things simple and practical, as we strive not to add or subtract from the straightforward practice of repairing a windshield. We continue to stand by our company slogan "The Proof is in the Repair" and always show people how easy windshield repair can be with hands-on real-time repairs in our booth. Thanks to those of you who… Read More