Our year long 30th Anniversary celebration comes to a close. December will be the last chance to save on our Limited Edition Syste the EZ-330D Mobile Pro Anniversary System! For the first time, we are offering our top-selling B250 and our newest B150 Bridge together. These two items all in the same Limited Edition System.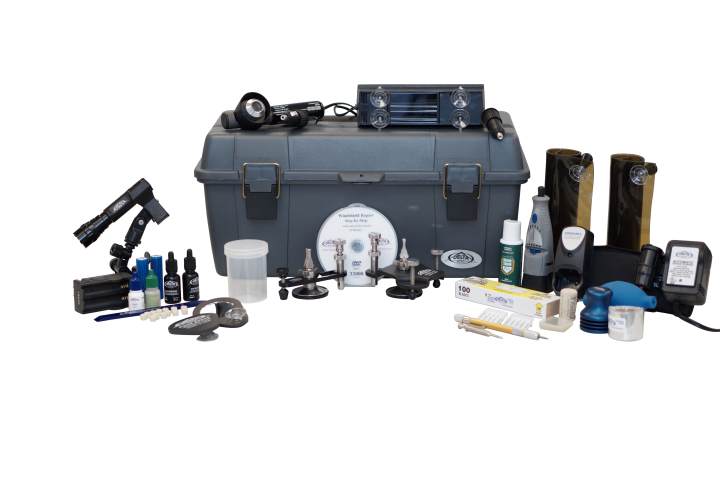 ---
Question: Superglass tools
What is the difference between the Delta Kit tools for WSR and the Superglass tools?
Answer:
Our systems are faster, use less windshield repair resin per repair, cost less, and don't have franchisee fees. We use one resin for every repair (bulls eyes, star breaks, long cracks, tinted glass etc.). Our windshield repair bridge is easy-to-use and clean, it has a three-pointed, slotted base design allows for perfect leveling on both flat and curved surfaces, as well as nearly infinite injector position adjustment, even on edge repairs. Our exclusive spring-loaded injector is preferred by auto glass repair professionals worldwide. With just one turn, you'll go from vacuum into pressure and vice versa with considerable ease, also allowing you to work on other repairs between … Read More