When repairing a windshield there are three primary reasons for drilling and several types of drill bits to choose from depending on the task at hand.

Reasons for Drilling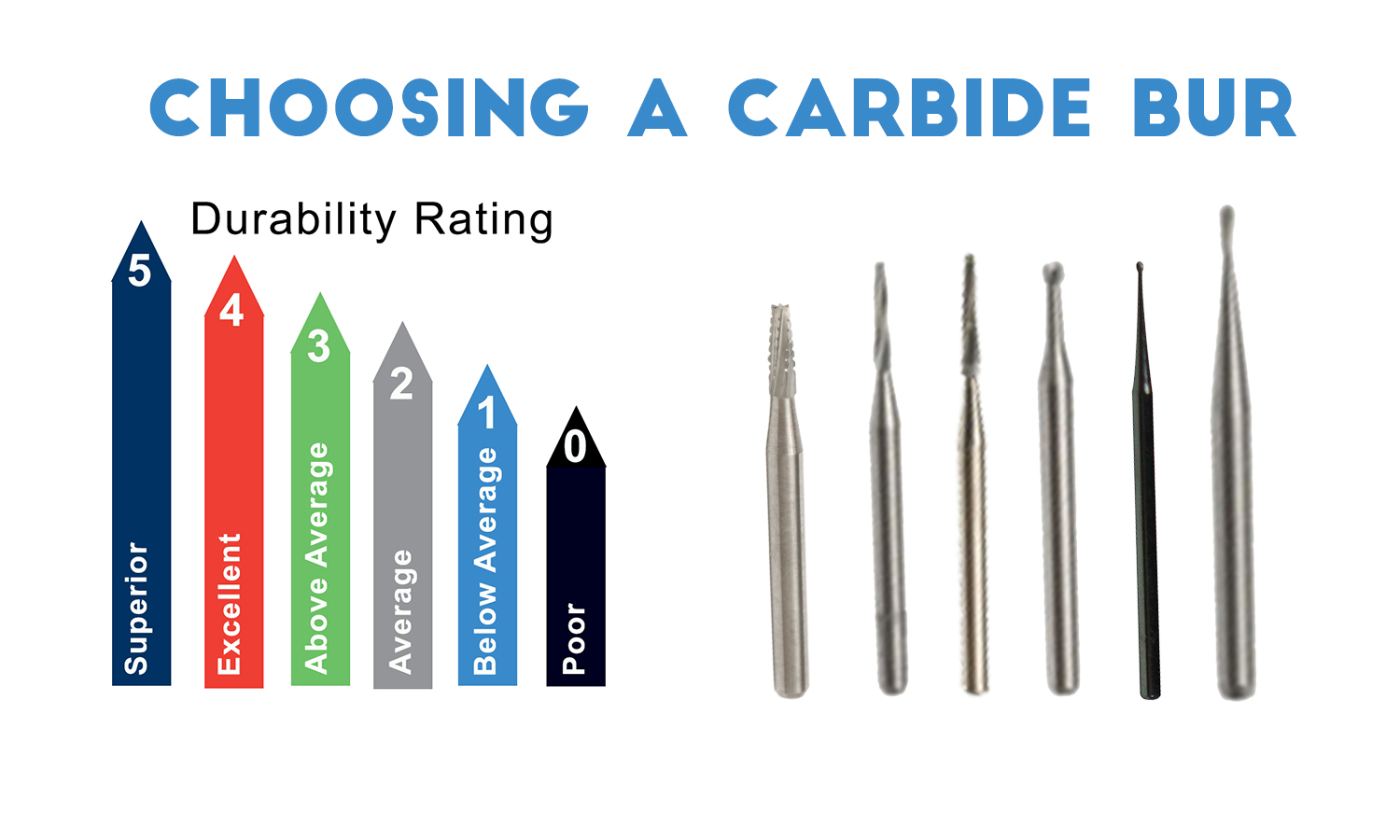 Long cracks. Drilling the end of a crack over 3" long relieves some of the stress that can cause the crack to run during the filling process. After it is filled with resin and cured, the drill hole at the end of a crack adds stability and helps prevent future crack outs. It's very important to select a bur that matches up with the point size and shape of the slide hammer or spring hammer. The Delta Kits 26020 Tapered Carbide Bur is perfectly suited for this purpose.
Sub-surface damage with no surface chip by which to access the damage. In this case, a hole needs to be drilled through the surface of the glass and into the airspace below. A very small bur is well suited for this purpose as cosmetically a smaller hole will look better after the repair has been completed. My preference is the Delta Kits 26030 Round Carbide Bur due to small size, durability and skip-free round tip but we offer four other various shaped carbide burs that are as small or smaller depending on your preference.
Capping a large pit. If the pit is too large to completely cover with the injector end seal the easiest solution is to cap the pit with pit filler and scrape flat, then drill a small hole through the cap to access the air space below. I really like the Delta Kits 26040 Pear Carbide Bur. It's not quite as durable as the aforementioned burs but it drills a tiny hole that is barely noticeable and because I'm only drilling through the resin, durability isn't an issue.
The only other time I recommend drilling is if you cannot get the damage to fill any other way. If that is something that happens regularly to you I urge you to call our tech support team. Drilling for reasons other than stated above should rarely be necessary if you are using a Delta Kits windshield repair system.

If you are using something other than a Delta Kits glass repair system you may find it necessary to drill star breaks, combination breaks and bullseyes. The Delta Kits 26050 Long Tapered Point Carbide Bur and 26060 Long Tapered .039 Carbide Bur are popular burs for users of competitor systems.

Some Delta Kits system users may prefer to drill every type of damage, especially when working on extreme vertical surfaces like buses and cab over trucks. While not necessary in most cases, it can shave a minute or two off your repair time depending on the severity of the damage.

All Delta Kits carbide burs feature tungsten-carbide tips and stainless steel shafts the ultimate in durability. They are precision honed to cut through glass fast, do not require lubrication, and outperform much more costly diamond burs. You may find cheaper burs but regardless of the shape you choose, Delta Kits burs consistently give you the best bang for your buck.

If you have not visited the Delta Kits carbide bur page on our website I would encourage you to do so. In addition to listing the sizes and shapes of each bur, we now include a helpful durability rating and features and benefits unique to each bur we sell. Our burs are sold in packs of 5 and money-saving packs of 100. In addition to the burs mentioned above, we also stock longer burs with 1/8" shafts.

If you have questions about Delta Kits carbide glass drilling burs please give us a call at 800-548-8332, email us at info@deltakits.com or submit an Ask an Expert question at deltakits.com.