Congratulations to our latest group of Delta Kits Certified Windshield Repair Technicians. Also, for more information about your certification class, visit our Factory Training page or view our information packet.
Only three more class dates left in 2016! Here are the remaining Eugene, Oregon, Training dates for 2016:
October 21
November 18
December 16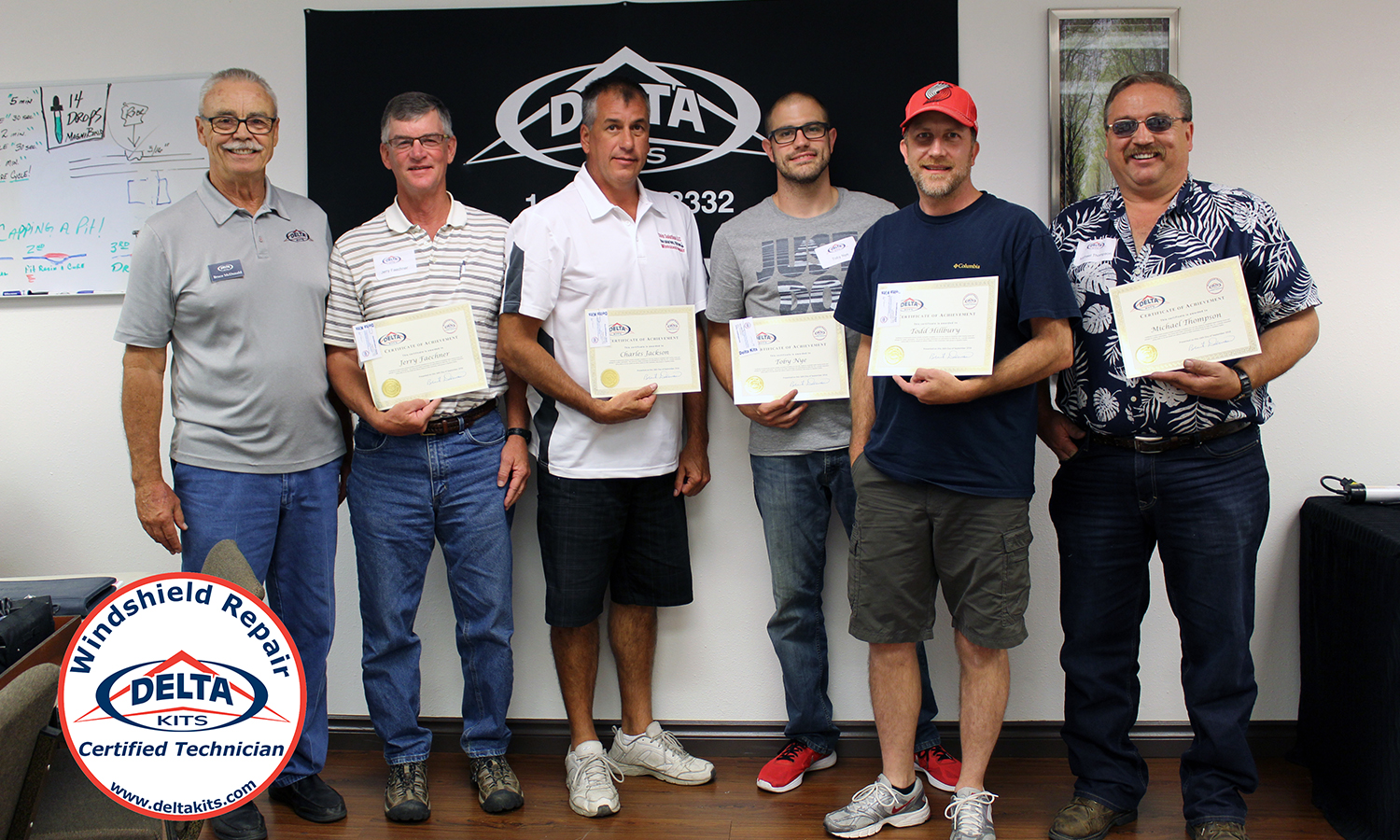 ---
Last month, there was a photo of a windshield repair in progress. We asked Wise Crack readers to point out what was wrong with the photo. It was pleasing to get a number of immediate responses. Every technician who responded correctly identified at least one thing that was wrong with the photo. However, numerous technicians incorrectly identified that bridge placement as being in the Driver's Primary Viewing Area or DPVA. Since there seems to be some confusion as to where the DPVA, is on a windshield, and perhaps more importantly, what the DPVA means to windshield repair technicians, we thought this subject might make for an interesting tech tip.
Driver's Primary Viewing Area
If you are not familiar with the phrase Driver's Primary Viewing Area, or the acronym DPVA, perhaps the phrase Acute Area rings a bell. The original meaning of an Acute Area of a windshield was the area directly above and centering on the steering wheel. Insurance claim forms often showed a rectangular box to indicate where that area is on a windshield, and glass repair technicians were told to hold up a letter size sheet of paper, 8.5″ x 11″, above the steering wheel to quickly and accurately identify the Acute Area. When the National Glass association, NGA, and National Windshield Repair Association, NWRA, got together to create a new ANSI standard called the Repair Of Laminated Auto Glass Standard, ROLAGS, for the windshield repair industry, … Read More