Congratulations to our latest group of Delta Kits Certified Windshield Repair Technicians. For more information about your certification class, visit our Factory Training page or view our information packet. Only two more Eugene, Oregon, class dates left in 2016!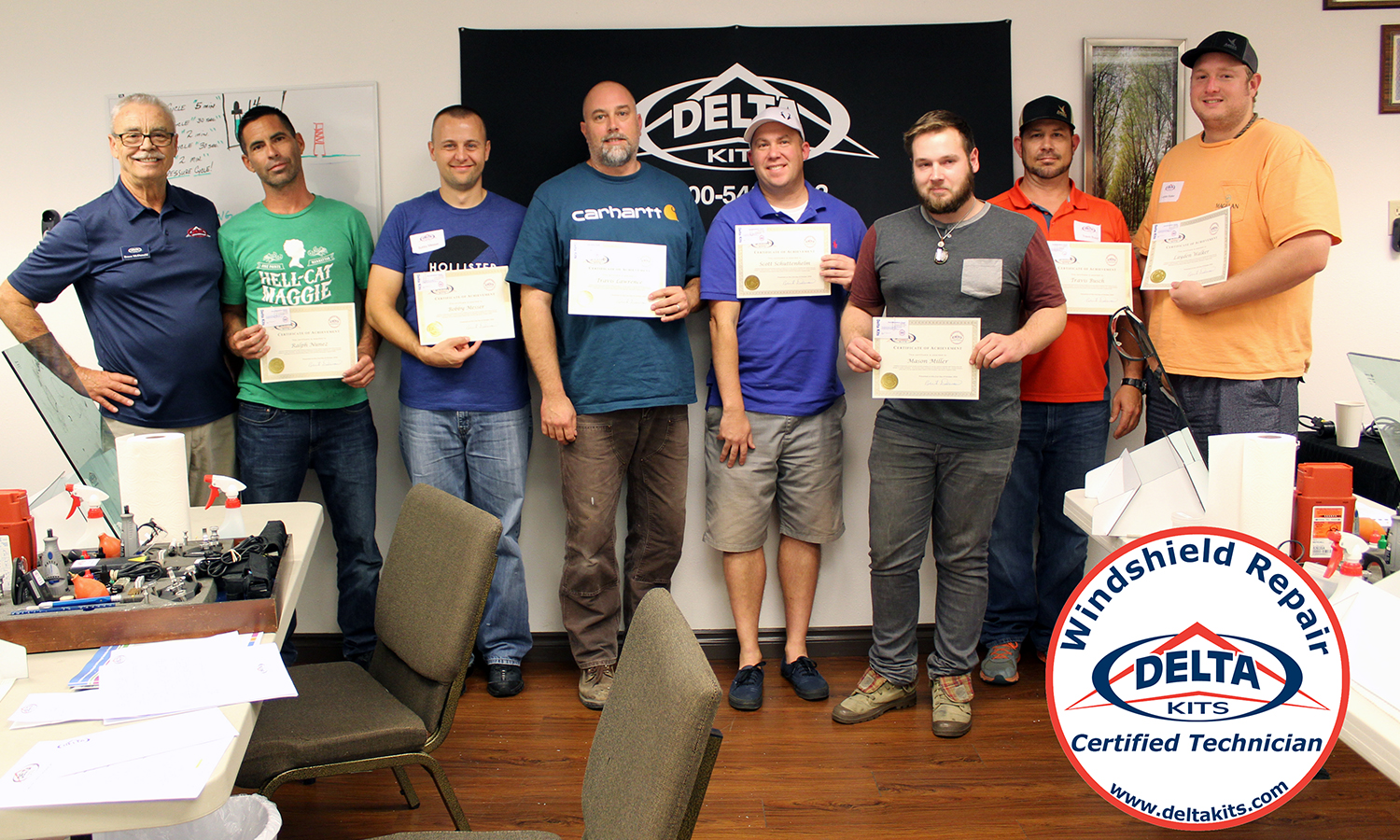 Because, Delta Kits windshield repair certified training is a hands-on, intensive, one day course designed to take your repair quality to the next level. Also, no other manufacturer can compare with the level of experience and professional training the Delta Kits team of award-winning windshield repair experts has to offer. Finally, we continue to set the standard of excellence for auto glass repair.
---
Question from a Certified Windshield Repair Technician: Removing dirt from windshield rock chip damage, is it possible?
Is there a way to remove dirt from windshield damage?
Answer: Chip savers, clear adhesives discs or packaging tape can help prevent but not remove.
Chip savers are a good option for preventing liquid and solid contaminants from entering the damage but once contaminates have entered the damage your options are limited to using filtered compressed air and a steel scribe to remove contamination on or near the surface, but alcohol, acetone, solvents, and even water, may compromise the integrity of the PVB "laminate", so Delta Kits does not recommend using any type of liquid to clean or dry damage below the…Read More