GET AN EXPERT ANSWER TO YOUR PRODUCT QUESTIONS: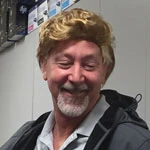 Brent:
Brent Deines was originally trained by a Novus Methodman in 1987 and is NWRA certified. He has extensive experience repairing windshields and restoring headlights in a variety of climates and conditions. Deines has owned several auto glass repair and replacement businesses in Montana and Oregon and is currently the President and CEO of Delta Kits where he helped develop the company's headlight restoration program and started the company's windshield repair training and certification program in 1995.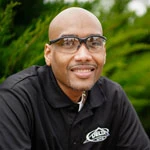 Korey:
Korey Gobin, Delta Kits sales manager, is NWRA certified and has been training individuals as well as large groups in the art of professional windshield repair and headlight restoration since 2008. Gobin is actively involved in the Repair of Laminated Automotive Glass Standard and in 2011 was awarded the Mobile Tech Windshield Repair Person of the Year. Korey serves on the ROLAGS committee and has traveled extensively throughout the USA, Canada, and Mexico to promote high-quality standards for windshield repair and headlight restoration. He is affectionately known by his customers as the "Go to Guy" for windshield repair.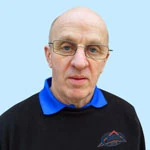 Graham:
Graham Watson, is one of the original Novus Technicians in the UK since 1988 and since then has been running a very successful windscreen repair service in the UK. In 2008 Graham was named Windshield Repair Person of the year at the Mobile Tech Expo, an award he is very proud of as it is voted for by his peers in the trade. For the past 10 years, Watson has been active training technicians for the repair industry and specializes in advanced training for techs with previous experience, during this time he has been lucky enough to work with people from many different countries. His passion for helping others carry out the best quality repairs possible shows in the time he spends offering advice on different trade forums as Screenman.