The world's largest windshield repair forum continues to grow. There's a wealth of experience in the community of almost 2400 members discussing 6300 topics over 54000 posts. The forum is free to join and is a great place to get advice and discuss industry related topics in windshield repair, windshield replacement, headlight restoration, paint-less dent repair and insurance billing.
Join the conversation today!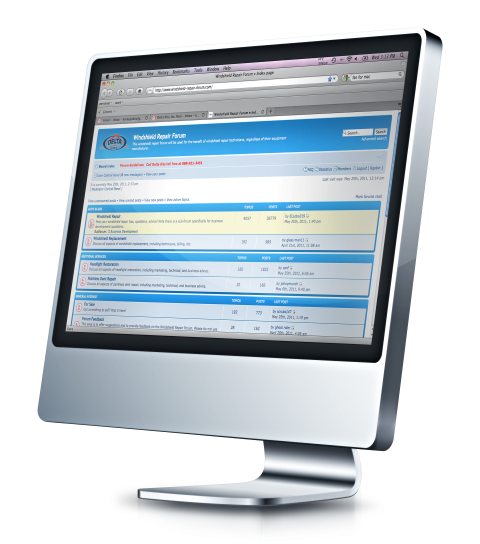 ---
You're able to repair damaged glass, but do customers trust you with the task? Below are a few simple marketing tips to ensure that your customers feel comfortable leaving their vehicle in your care.
1. What does your work environment look like? Is it clean or messy? Your work space should be both clean and organized. Do not leave yesterday's half-eaten sandwich out where people can see it; trash belongs in the trash can. Do not have friends "hanging out" in the background (I see this at tent locations all the time!). Also, keep your tools neat and tidy in a tool box.
2. Do you look professional? While you don't need to wear a suit and tie, you do need to look professional. How you present yourself is a direct reflection on your level of professionalism. If you wonder what professional looks like, just think of the businesses that have left a good impression on you in the past.
3. Do you have certifications? Having a windshield repair and/or replacement certification in plain view for customers to see is a great way to show that you have gone the extra mile to learn your trade and have had professional training… Read More