On the Road Lone Star State Training in Dallas Metro Area 
The most popular area of the U.S. that we get asked to host a professional Windshield Repair Training class is Texas. We'll be headed to the lone star state, and also we will be hosting a certification class in Arlington on Saturday, February 27.
By the way, here's your chance to receive hands-on instruction with the best in the industry! Lastly, become a Delta Kits Windshield Repair Certified Technician.
On the Road Training details:
On the Road Training Class Information and Registration Form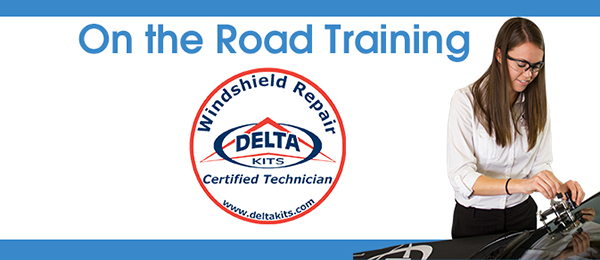 Eugene, Oregon, Training Dates for 2016
January 15
February 19
March 18
April 15
May 20
June 17
July 15
August 19
September 16
October 21
November 18
December 16
---
ATX Imperial Auto Glass, LLC, is both a Delta Kits-Certified windshield repair and auto glass replacement company based out of Austin, TX. For over three years, ATX has been expanding to new locations across both Texas and Southern California. Also, I had the privilege of speaking with owner Anthony Chavira about his company history, his love for customer service, and his colorful experiences that have contributed to "Keeping Austin Weird."
CG: How long has ATX Imperial Auto Glass in Austin, TX been in business?
Anthony: "Firstly, I started ATX in 2009. I have extensive experience in both the windshield repair and auto glass industry, but I wanted to create a business that raised the bar and could reach the potential I believe this industry has available.
CG: How long have you been repairing windshields?
Anthony: "Before ATX, I spent time working for an automobile-related marketing company as the Area Marketing Director.