This Tech Tip of the month, Replacing End Seals, is brought to you by a question that was asked of us on Ask An Expert regarding the replacement of a seal before you begin your windshield repair. Maybe you already know the answer… take a read.
Q: "When replacing end seals in a windshield repair injector, does the bigger hole go in first? Or the side with the wording around the hole go in first?"
A: Great question, and nice job noticing the two different sides of the seal. End seals from Delta Kits offer a blank side around the smaller hole and around the larger hole we've printed the words "Delta Kits". This printed side is the one that should face up into the injector barrel. For more details on this process, take a look at the short video below.
---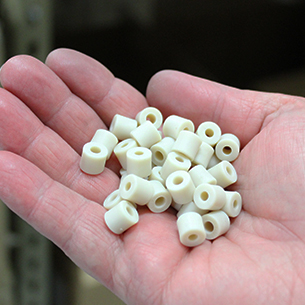 Long story short: Without them, your repair would be a bust. End seals allow your windshield repair bridge to have the best possible fit onto the glass, giving you a leak-free seal.
We've known technicians to try and save a dime. Sometimes by using the same end seal for an overly extended period of time. But what those technicians may not know is that they are most likely compromising the quality of the repair. Also, they are wasting resin. All it takes is a quick change of those little white end seals at the bottom of the Delta Kits' injector. Technicians can ensure correct and effective repairs. Read More