Delta Kits has compiled a comprehensive state by state listing of small business startup information. The hardest part of starting a windshield repair business is licensing, and these sites should make that much easier!*
I need my windshield repaired or replaced!
*Please note this list is not exhaustive and only includes links to state specific business websites. It is important to do your own research when obtaining business permits/licenses in your area.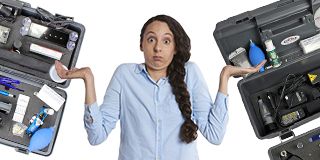 WHICH SYSTEM IS RIGHT FOR YOU?
Please enter your information below and let us help you sort it out